Attractions
New York's Central Park features 843 acres filled with classic architecture, gorgeous statuary and up to date sports, educational and performance facilities. Besides all of this there is the world famous Central Park Zoo and Wildlife Center and the Children's Zoo. The park also boasts two full service restaurants (including the world famous Tavern on the Green and the scenic Boathouse Restaurant on the Lake). And all of this doesn't even come close to the natural splendor of the landscape.
Central Park has a wide variety of carefully crafted topograhical aspects all created by the genius of Calvert Vaux and Frederick Law Olmsted. From the beautiful centerpiece of the Park, Bethesda Terrace to the more rustic charm of the North Woods Central Park changes from festive fountains to pastoral retreat all in the space of a few city blocks.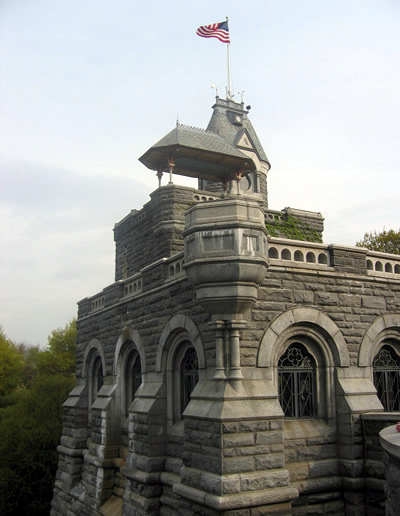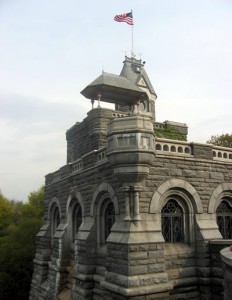 There is also a fully functional National Weather Station located at picturesque Belvedere Castle, an outdoor performance venue at the Delacorte Theatre, two skating rinks, a public swimming pool, and several different information centers located around the park that offer not only information about the park, but also host a variety of educational programs for adults and children alike.
Then there is the rich historic content of Central Park. On the East Side there is The Obelisk, or Cleopatra's Needle, the oldest public monument in North America. At the northern end of the Park is the Blockhouse, a fort from the War of 1812 that still stands. On the Upper East Side is McGown's Pass, which the Continental Army passed through in 1783 when they re-took the city from the British Army. And then there is the amazing musical legacy of the Park, which has hosted historic performance's by some of the world's greatest artist, including Paul Simon, Elton John, Dave Matthews and Bruce Springsteen. And, of course, Pope John Paul the II, who celebrated mass on the Great Lawn in 1995. So, make sure to allow plenty of time for your visit because Central Park is a veritable world unto itself, rich with scenic vistas and hidden gems, all at the center of the world's most exciting city!