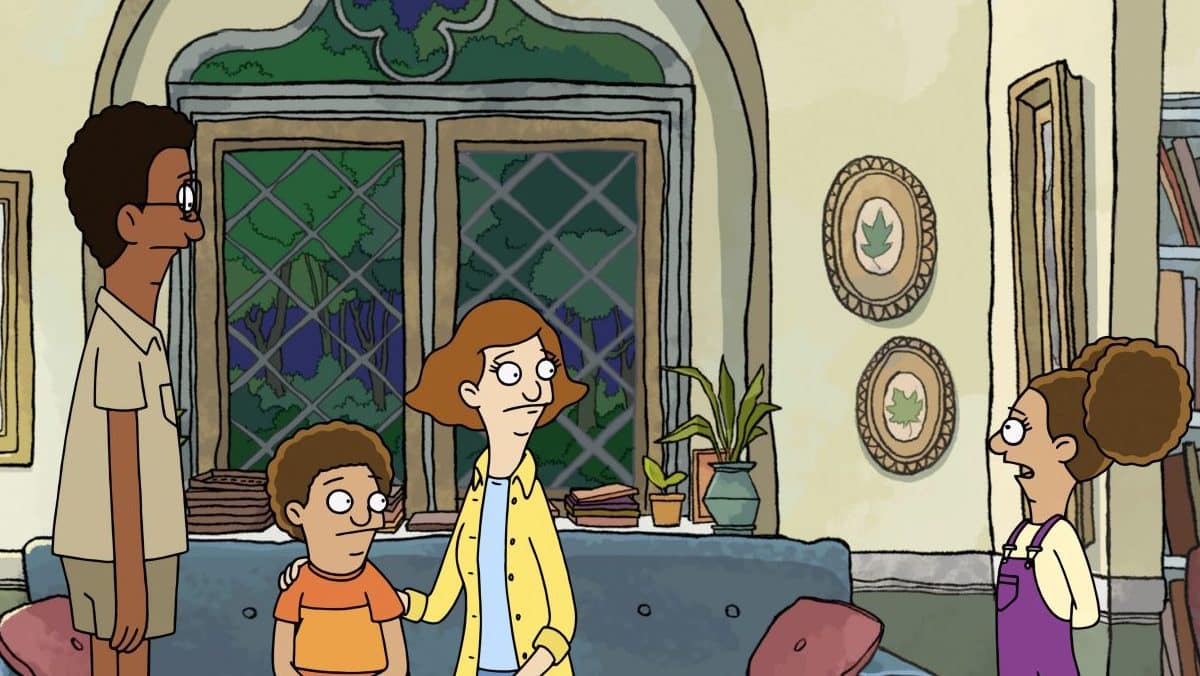 "Central Park," which was co-created by "Bob's Burgers" duo Loren Bouchard and Nora Smith as well as Josh Gad, centers on the Tillerman family, who live in and manage Central Park. Owen, the park manager, and Paige, his journalist wife, raise their kids Molly and Cole in the world's most famous park while fending off hotel heiress Bitsy Brandenham and her long-suffering assistant Helen, who would love nothing more than to turn the park into condos.
The series revolves around the Tillermans and their efforts to maintain the park from the machinations of Bitsy, who wears a dog and promises to "knock those bozos' weiners off" in the series' trailer.  The family resides in  Belvedere Castle, at the heart ofCentral Park and perfectly postioned to overlook their domain.
Their design team spent endless hours researching the park and it shows.  The show displays a perfect balance between animated fantasy and an incredibly accurate depiction of actual Central Park views and locations.  The infectiously engaging musical numbers is seamlessly woven into the narrative and  landscape.
The Central Park voice cast is stacked. Joining Josh Gad (Frozen; also one of the screenwriters) are Leslie Odom Jr. (Hamilton), Tituss Burgess (Unbreakable Kimmy Schmidt), Kristen Bell (The Good Place), Stanley Tucci (The Hunger Games), Daveed Diggs (Hamilton), and Kathryn Hahn (Bad Moms) star.
Not to be missed