Two years in the making Iconic Central Park© features over 2,000 colorful icons that form a multi-hued mosaic of beloved park features – from the Duke Ellington Monument in Harlem to Columbus Circle to the Penguins in the Central Park Zoo!
Iconic Central Park© comes in standard one-sheet movie-poster size (27″ x 40″).  It would look superb adorning an apartment wall, featured in a study, a dorm room or even as a teaching tool in a classroom.
Just like its namesake Iconic Central Park© will provide countless hours of diversion and inspiration and will enable viewers to enjoy the pleasures of visiting the heart of New York City, no matter where they are.
This Week in Central Park
Black History Month – Seneca Village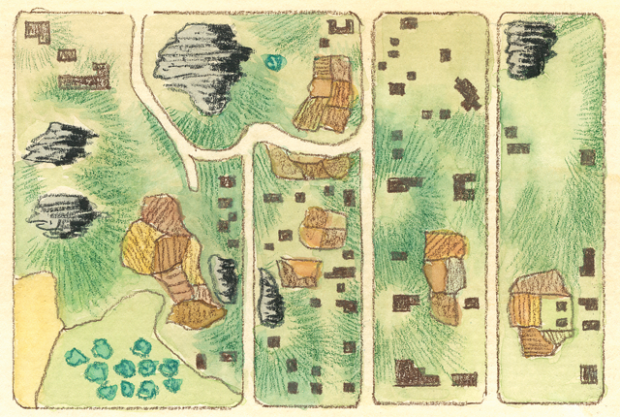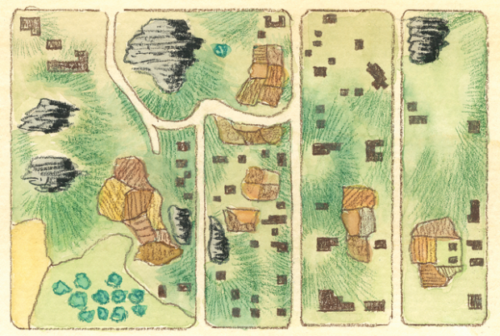 What we now know as Central Park has a rich history that dates back to well before the current urban oasis was constructed in the mid-nineteenth century. One such example is the story of Seneca Village. It was one of the very first African American communities in New York City and existed from 1825 through 1857. It was located between 82nd and 89th Streets and Seventh and Eighth Avenues in what is now a the part of Central Park just west of the Great Lawn. It was also Manhattan's first significant community of African American property owners.  To find out more about this historic community – and what happened to it – click here.
Win a Copy of Iconic Central Park!
Just submit your name and email and we'll let you know as soon as Iconic Central Park© can be ordered – plus you'll be entered to win a free copy of this amazing poster!
Submit Your Name and Email Below
Top Ten Attractions in Central Park
Central Park features an amazing array of attractions and points of interest that engage and inspire the over 25 million annual visitors.  Bethesda Fountain rises high above Bethesda Terrace, looking over the hundreds of visitors that come every day to enjoy the view of the Lake and relax at the "heart" of Central Park. The sculpture that tops it, Angel of Waters, was designed by Emma Stebbins in 1873 and is one of the most recognizable icons in the entire park.  It is also number four on our list of the top ten Attractions in Central Park.
From Columbus Circle to Grand Army Plaza to Duke Ellington Circle the park features gardens, world famous performance venues, historic statuary, lakes, ponds and pools.  There are more than thirty bridges and arches, two iconic restaurants, a wildlife refuge, a marionette theater and a real life castle – not to mention the Central Park Zoo.  Trying to pick a top ten from the myriad of choices is next to impossible, but here is our list of the Top Ten Attractions in Central Park.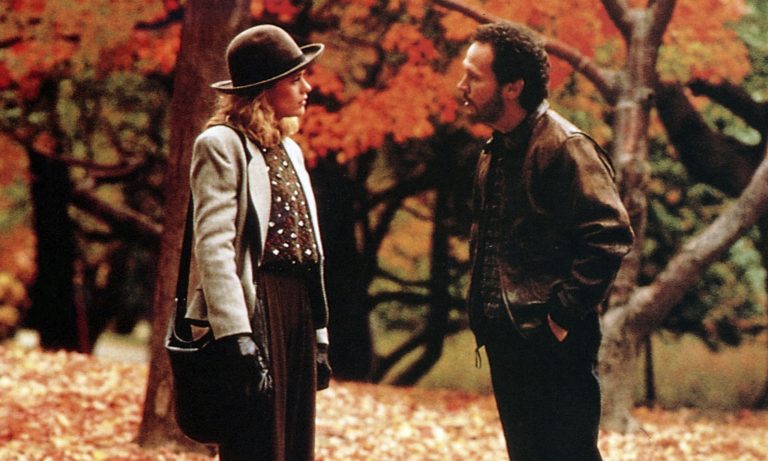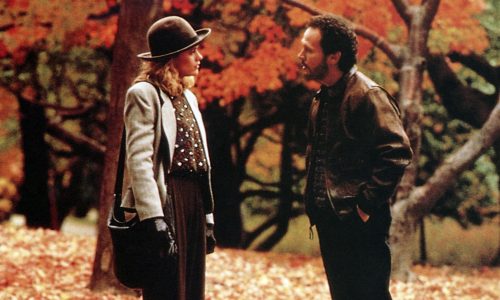 Movies have been shot in Central Park for over a century now (the first was "Romeo and Juliet" in 1908) and the park has played an iconic part in countless films over the years – from "Breakfast at Tiffany's" to "Home Alone 2" to "The Avengers". The park has provided the romantic backdrop for countless classic New York City Rom – Coms like "When Harry Met Sally" and "Serendipity", and also been used to set the stage for sinister plotting in films like "In the Still of the Night" and "The Spanish Prisoner".  There is perhaps no more versatile and emblematic movie set in all of New York City as Central Park – and everyone has a favorite movie set in its leafy confines.  The criteria we used in the selection process were admittedly biased, but we did use the results of the best Central Park movie poll that we've run in the past. Other factors in judging the results were how the park was depicted in the movie, and, of course, the quality of the film itself.  Here is our
Top Ten
.
Springtime in Central Park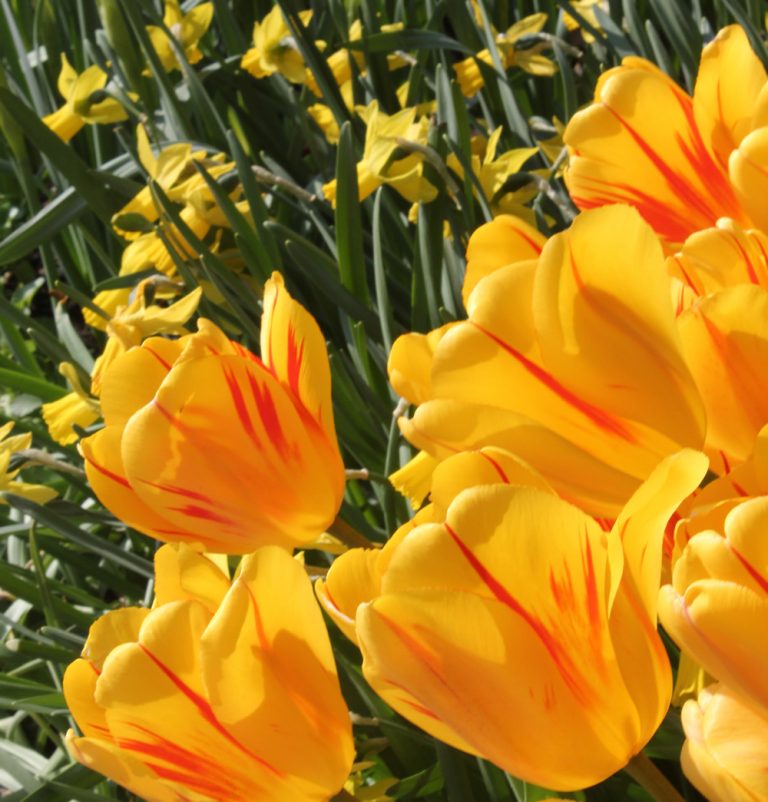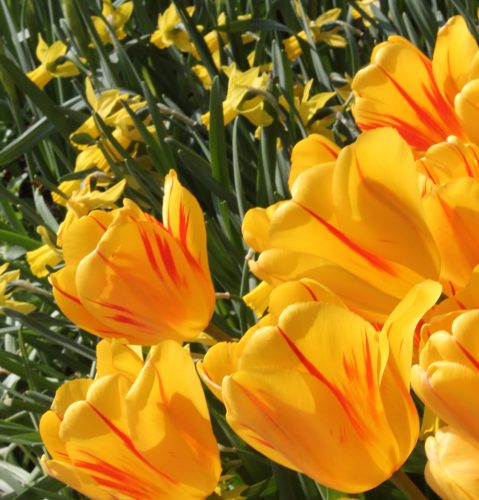 While Central Park offers a welcome respite all year round from the surrounding cacophony of urban life, it is during spring that the park really sparkles.  Starting at the middle of March, sometimes before the snows of winter have even completely disappeared, you can find snowdrops and crocuses poking up between the leaves and tree roots.  These are soon followed by daffodils and tulips as the entire park erupts in a fragrant display of early flowering pastels.  By mid April the Central Park landscape is awash in cherry blossoms and magnolia flowers that signal the completed transformation from dreary winter to spring celebration.  Here is a countdown of our picks for the ten very best places in the park to view this amazing floral display.
From picnics on the North Meadow to dinner for two at the Boathouse Restaurant, Central Park has always provided a wide choice of sites for a romantic rondesvouz.  Here are the the Top 10 we've chosen as the very best.
Shakespeare Garden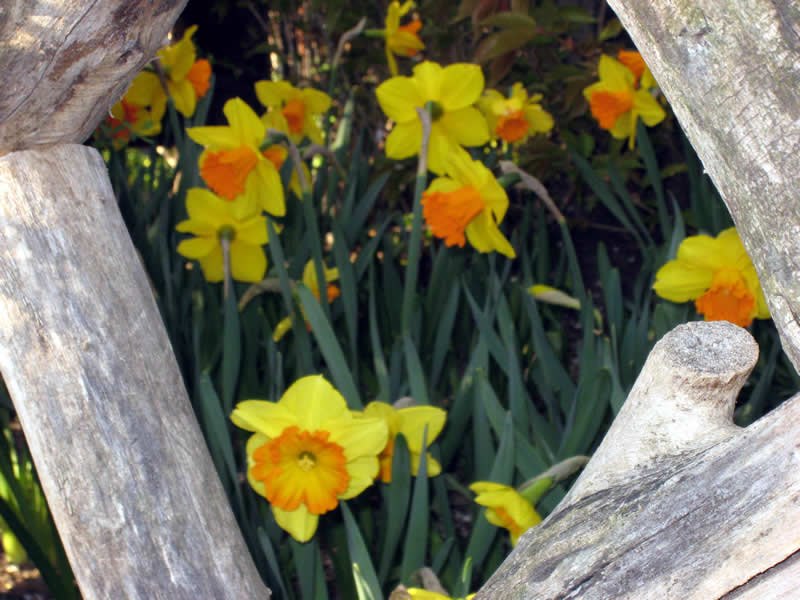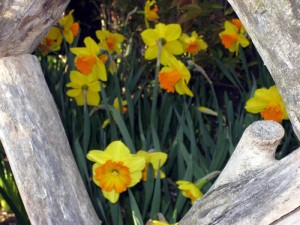 "Away before me to sweet beds of flowers. Love-thoughts lie rich when canopied with bowers."
– Count Orsino in Twelfth Night, Act I, Scene I
A fitting quote to introduce our next pick, one of Central Park's hidden gems: the Shakespeare Garden. Nestled between Belvedere Castle and The Swedish Cottage, the Shakespeare Garden first came into existence in 1913. Known as the Garden of the Heart, it was patterned after Victorian era rock gardens. Then, in 1916, to celebrate the tercentennial of Shakespeare's death, it was rechristened in honor of the Bard and only plants mentioned in his plays were planted there. These include columbine, primrose, wormwood, quince, lark's heel, rue, eglantine, flax and cowslip, many of which sound as if they would be right at home boiling and bubbling in a cauldron. It is in the spring and early summer that the garden comes into its own, bursting with blooms and fragrant blossoms. The Shakespeare Garden also offers a variety of secluded rustic benches, perfect for the timeless art of canoodling.
Iconic Central Park© features more than 2,000 unique, colorful icons and is the quintessential park souvenir that says, Central Park loves you back – click here to find out more!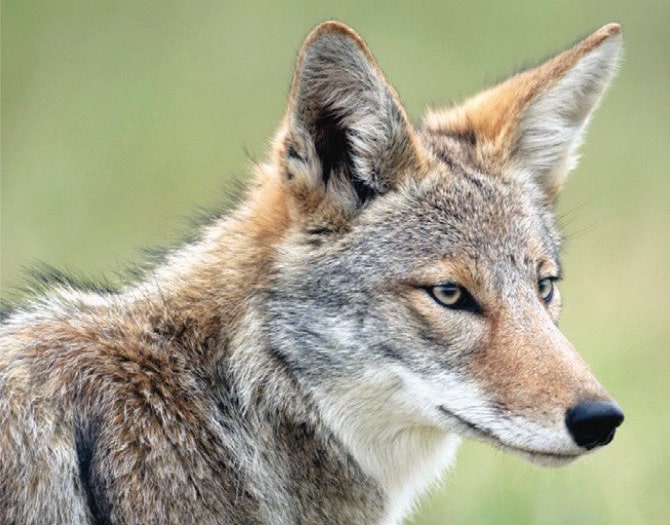 The NYPD is advising New Yorkers on what to do if they see a coyote after recent sightings in Central Park, though the Department of Parks says there have been no reports of coyote-related injuries. Park officials say that since 2016, they have received 80 reported...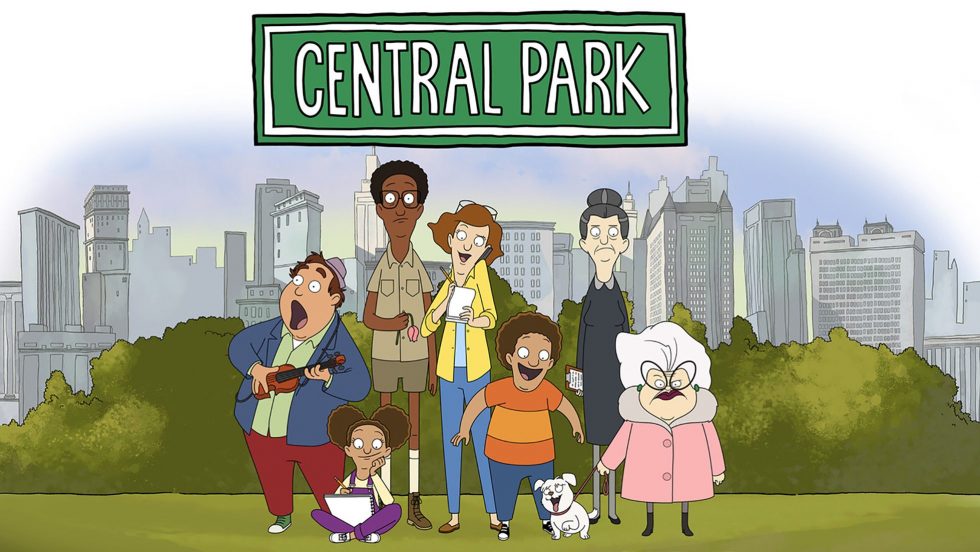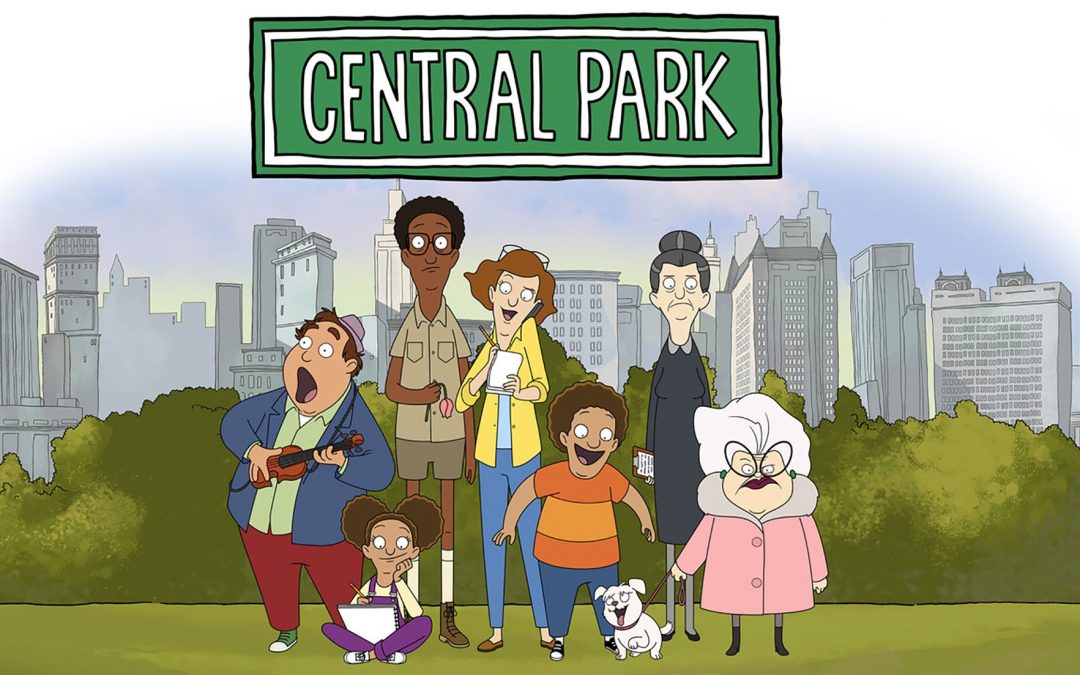 Apple TV+ has just announced their upcoming animated series titled Central Park, from Bob's Burgers creator Loren Bouchard and Josh Gad, will debut this summer!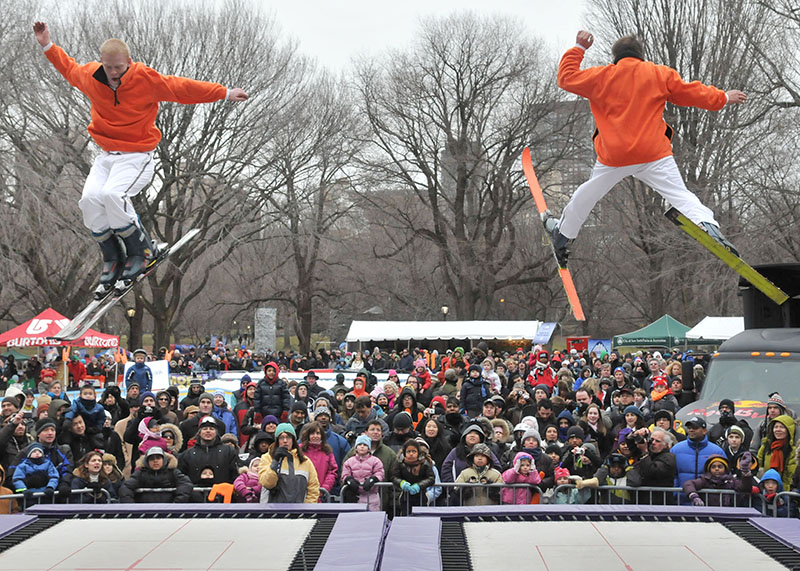 Winter Jam Saturday, February 1, 2020 - 11:00 a.m. to 3:00 p.m. - Rumsey Playfield - Enter at 72nd Street -  Presented by NYC Parks, the Olympic Regional Development Authority, I Love NY, and I Ski NY, Winter Jam is a free winter sports festival for New Yorkers of all...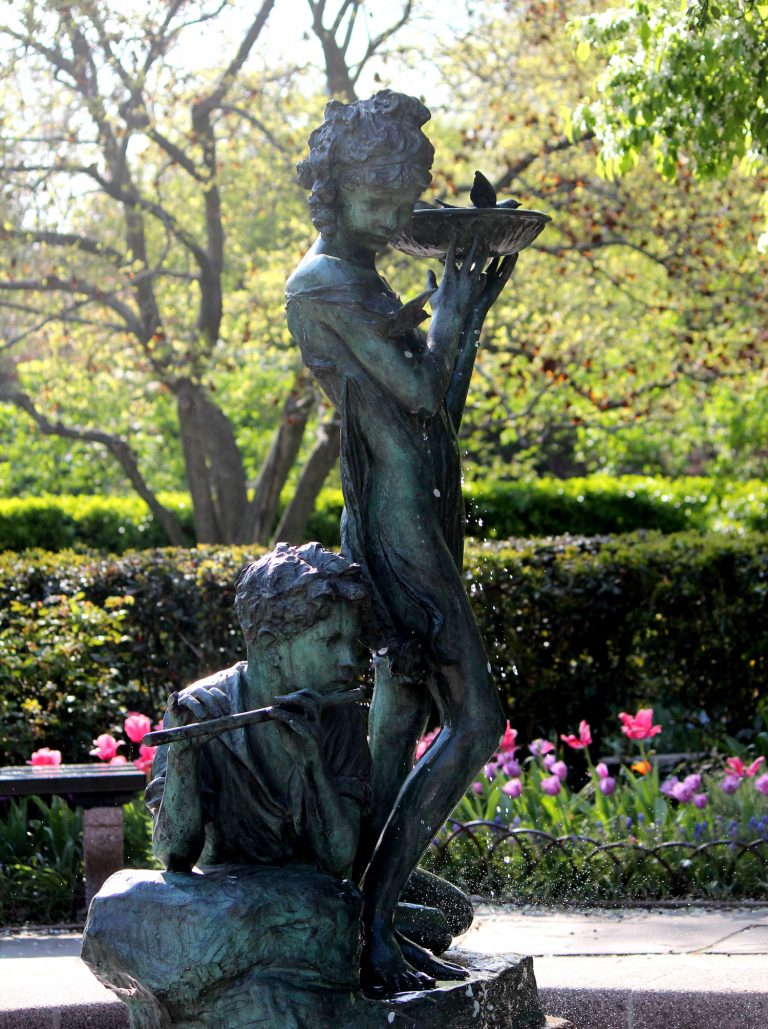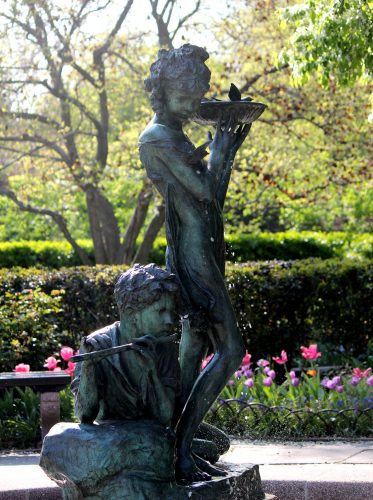 Central Park has a wide variety of carefully crafted topograhical aspects all created by the genius of Calvert Vaux and Frederick Law Olmsted. From the beautiful centerpiece of the Park, Bethesda Terrace to the more rustic charm of the North Woods Central Park changes from festive fountains to pastoral retreat all in the space of a few city blocks.
There is also a fully functional National Weather Station located at picturesque Belvedere Castle, an outdoor performance venue at the Delacorte Theatre, two skating rinks, a public swimming pool, and several different information centers located around the park that offer not only information about the park, but also host a variety of educational programs for adults and children alike. Then there is the rich historic content of Central Park.
On the East Side there is The Obelisk, or Cleopatra's Needle, the oldest public monument in North America. At the northern end of the Park is the Blockhouse, a fort from the War of 1812 that still stands. On the Upper East Side is McGown's Pass, which the Continental Army passed through in 1783 when they re-took the city from the British Army. And then there is the amazing musical legacy of the Park, which has hosted historic performance's by some of the world's greatest artist, including Paul Simon, Elton John, Dave Matthews and Bruce Springsteen. And, of course, Pope John Paul the II, who celebrated mass on the Great Lawn in 1995. So, make sure to allow plenty of time for your visit because Central Park is a veritable world unto itself, rich with scenic vistas and hidden gems, all at the center of the world's most exciting city!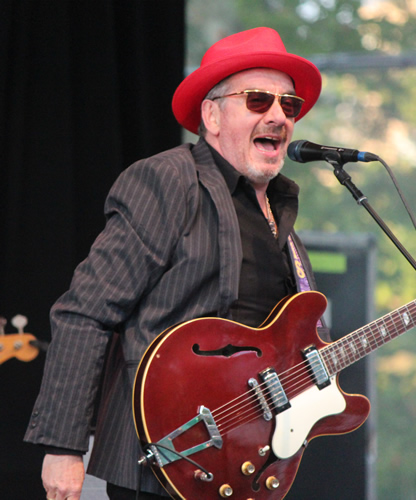 Central Park is an ideal place to spend an afternoon with your family. Whether simply walking around and enjoying one of the many aspects of the park's wonderfully conceived landscape or participating in one of the many family programs sponsored by the Central Park Conservancy the park offers an amazing array of family friendly activities.
Wollman Rink – Enjoy ice skating in the winter or in-line skating from spring until fall with the breathtaking skyline of Manhattan as a backdrop.
Lasker Rink and Pool – With ice skating in the winter and swimming in the summer, Lasker Rink and Pool is a lesser known oasis of family fun at the northern end of the park.
Central Park Zoo and Children's Zoo – The Zoo in Central Park, and the Children's Zoo, offer an entertaining and educational way to spend an afternoon in the park. Both are recently renovated, featuring state-of-the-art animal enclosures and informative exhibits, and together are the perfect size to be covered in a few hours.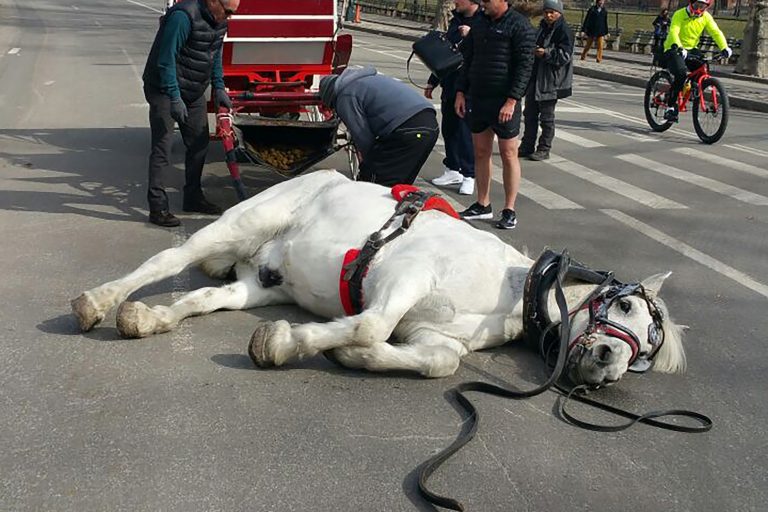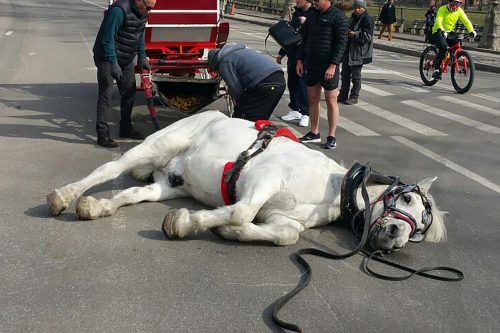 New York City's iconic horse-drawn carriage rides in Central Park are no longer allowed to board on the street, and their drivers are not happy about the change.  Hours after going into effect, those new rules were already causing controversy.
"This is a way to make things safer and more humane for everyone," Edita Birnkrant, executive director of New York Class argued. "I think all the manufactured hysteria is just that: It's a refusal to adapt to a changing city. This is a very minor change."  Supporters are applauding the change, claiming a horse could easily be spooked by the growing traffic and noise at their old location. There were 20 collisions with carriages in the last two years.  "Anyone who stands at 59th Street and sees the constant traffic knows that no sensitive being like a horse should be stuck there nine hours day and night," Birnkrant added.
Camels on Sheep Meadow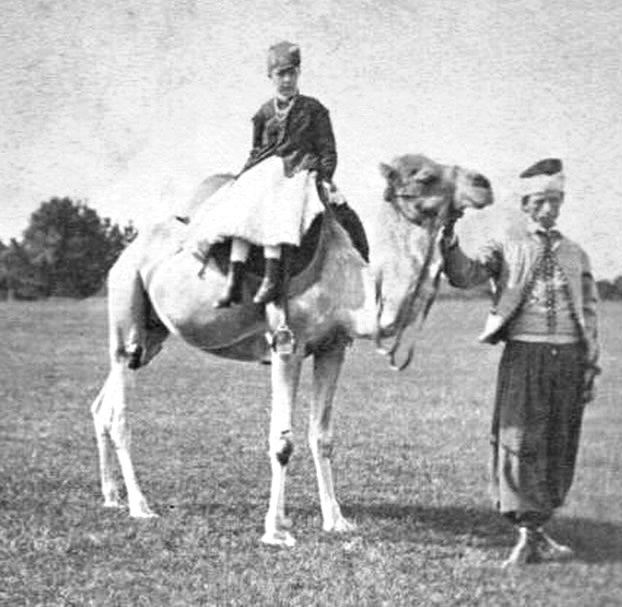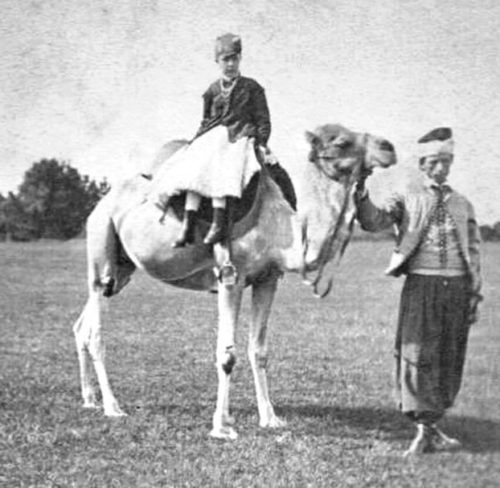 Perusing our archive of Central Park Stereopticon pictures recently I came across this singular photo of a camel, seeming quite relaxed on a stroll through Central Park.  As part of the park's menagerie (which later became the Central Park Zoo), camels visited Sheep Meadow periodically. This particular camel appears to be roaming the park quite freely. Camels were popular at the menagerie, and they got lots of attention in the press; newspapers updated New Yorkers on when new camels came to the park, when a baby camel was born, and when a beloved camel died as evidenced by this brief, but poignant, notice in the NY Times:
"VOLSTEAD, ZOO CAMEL, DIES
Grief of Mate and Offsprlng Acute – Museum Declines Carcass
Volstead, the 14-year-old Bactrian camel who had long figured as one of the chief attractions at the Cen­tral Park Zoo, died yesterday after four days' illness. Volstead, who was born in the zoo here, was the last of the male camels of the Central Park herd. He is survived by his mate, Jeanette, and an 11-months-old offspring, Jeanette 2nd. The grief of the survivors was described by Head Keeper Robert Hurton as acute.
The Museum of Natural History having declined to accept Volstead's carcass, the camel will be buried at Barren Island."
Published: May 23, 1930 Copyright © The New York Times