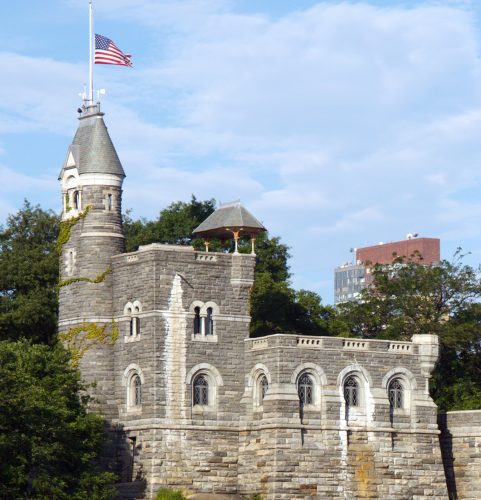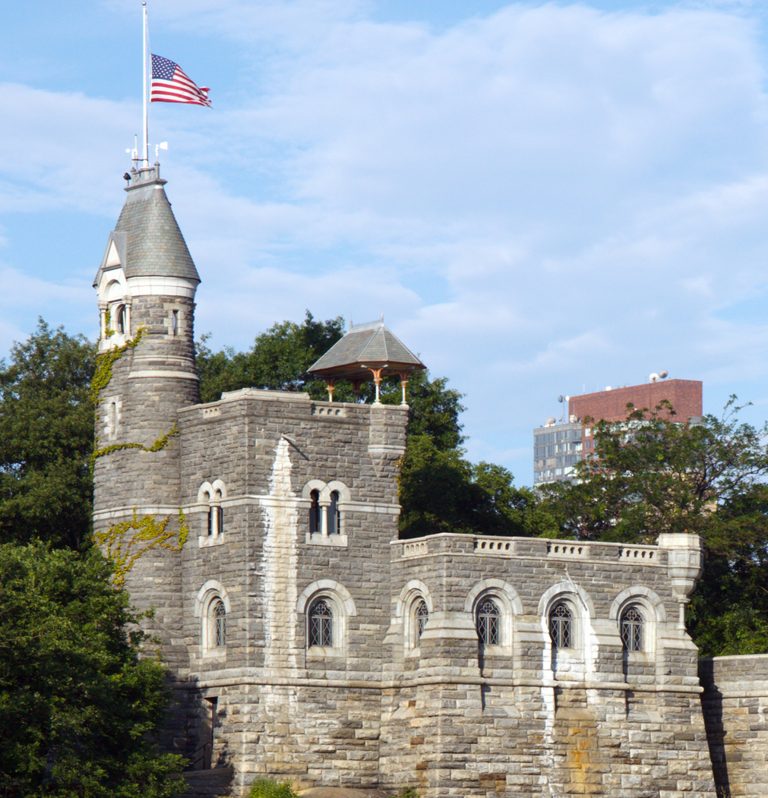 Sitting high atop Vista Rock (the second highest natural elevation in the park) Belvedere Castle provides a panoramic view in almost every direction. It is also perhaps the most magical monument in Central Park, one that combines function, form and romance – all in one convenient, central location.
Designed originally in 1865 by Calvert Vaux and Jacob Wrey Mould as a Victorian "Folly" (A fantasy building) that would provide an overlook to the scenic splendors around it. The views include the Delacorte Theater, home to the very popular Shakespeare in the Park series, the newly-restored, 55-acre Great Lawn, once one of the Park's original reservoirs and, directly below, Turtle Pond.
Besides offering breathtaking views the Castle also serves as a weather station, in fact whenever you see a local news broadcast that gives the temperature in Central Park, the readings are taken at Belvedere Castle. It also serves as the Henry Luce Nature Observatory. Inside are collections of natural history artifacts (skeletons, papier mache birds) as well as microscopes and telescopes, all designed to give young visitors an insight into methodology of naturalists. Aspiring scientists can borrow field packs that contain binoculars, reference material, maps, and notepaper, which can all be used to explore the Ramble, or to study the aquatic life from the edge of Turtle Pond. And lastly the Castle is also the favorite haunt of many of Central Park's cadre of dedicated bird watchers, a great place to catch a glimpse of hawks, kestrels or osprey.
Location: Mid-Park at 79th Street
Details: (212) 772-0210
Hours: 10am-5pm, Tuesday- Sunday
Photo – John Moore