Central Park Conservancy
The Central Park Conservancy is a private, nonprofit park conservancy that manages Central Park under a contract with the City of New York and NYC Parks. The conservancy employs most maintenance and operations staff in the park. It effectively oversees the work of both the private and public employees under the authority of the publicly appointed Central Park administrator, who reports to the parks commissioner and the conservancy's president.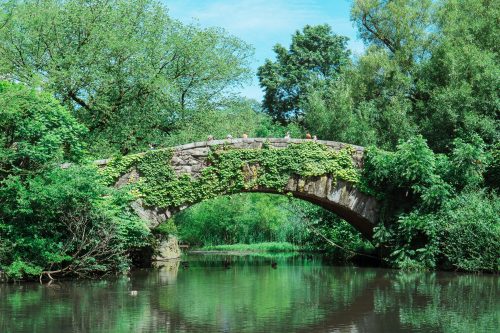 The Central Park Conservancy was founded in 1980 in the aftermath of Central Park's decline in the 1960s and 1970s. Initially devoted to fundraising for projects to restore and improve the park, it took over the park's management duties in 1998. The organization has invested more than $800 million toward the restoration and enhancement of Central Park since its founding. With an endowment of over $200 million, consisting of contributions from residents, corporations, and foundations,[5] the Conservancy provides 75 percent of the Park's $65 million annual operating budget and is responsible for all basic care of the park.[6] The Conservancy also provides maintenance support and staff training programs for other public parks in New York City, and has assisted with the development of new parks, such as the High Line and Brooklyn Bridge Park.
Find out more here.