French Lilac (Syringa vulgaris)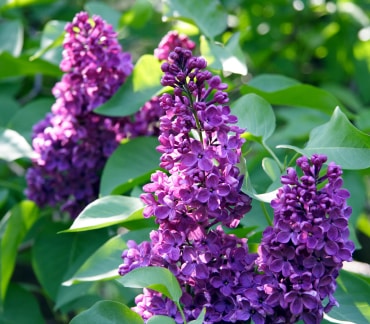 The French Lilac is one of the most popular spring flowers in New York, prized not only for its lovely blossoms, but for it almost intoxicating fragrance.  In fact there is a path in Central Park known as Lilac Walk that runs along the north edge of the Sheep Meadow on the way to the Mineral Springs refreshment stand.  It is home to more than fifteen types of Lilacs and is a great place to continue your education about these lovely shrubs.  In fact if you are really fascinated by lilacs you can attend the largest lilac festival in North America in Rochester.  That's if you are really, really fascinated.
A French lilac is a deciduous large shrub, or small tree, growing to about fifteen feet high and is a popular addition to parks and gardens throughout the temperate zone.  The flowers are a bright purple and grow in large panicles amid the branches. The term French Lilac is used to refer to modern double-flowered cultivars, or species.  This is thanks to the life work of prolific lilac breeder Victor Lemoine.  Lilacs are known to flower on old wood (This term refers to whether the plant is pruned, or not.  Old wood means the shrub is not cut back each year.  New wood signifies that the plant must be pruned to produce blooms.)  This means that the gardener must be careful when pruning, lest he discourage the plant from producing flowers.
The French Lilacs in Conservatory Garden are easily the most fragrant of all the spring shrubs and are considered by many garden visitors to be the highlight of the early summer display.  In any case they certainly make for a hard act to follow.
Conservatory Garden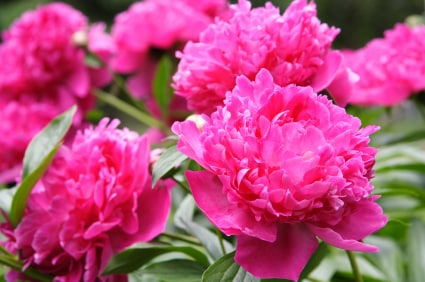 One of the hidden wonders of Central Park is the Conservatory Garden at Fifth Avenue and 105th St. A secluded oasis, just a few steps down from one of the City's busiest thoroughfares; the garden offers a fragrant respite from the gasp and clatter of the urban afternoon.