Cleopatra's Needle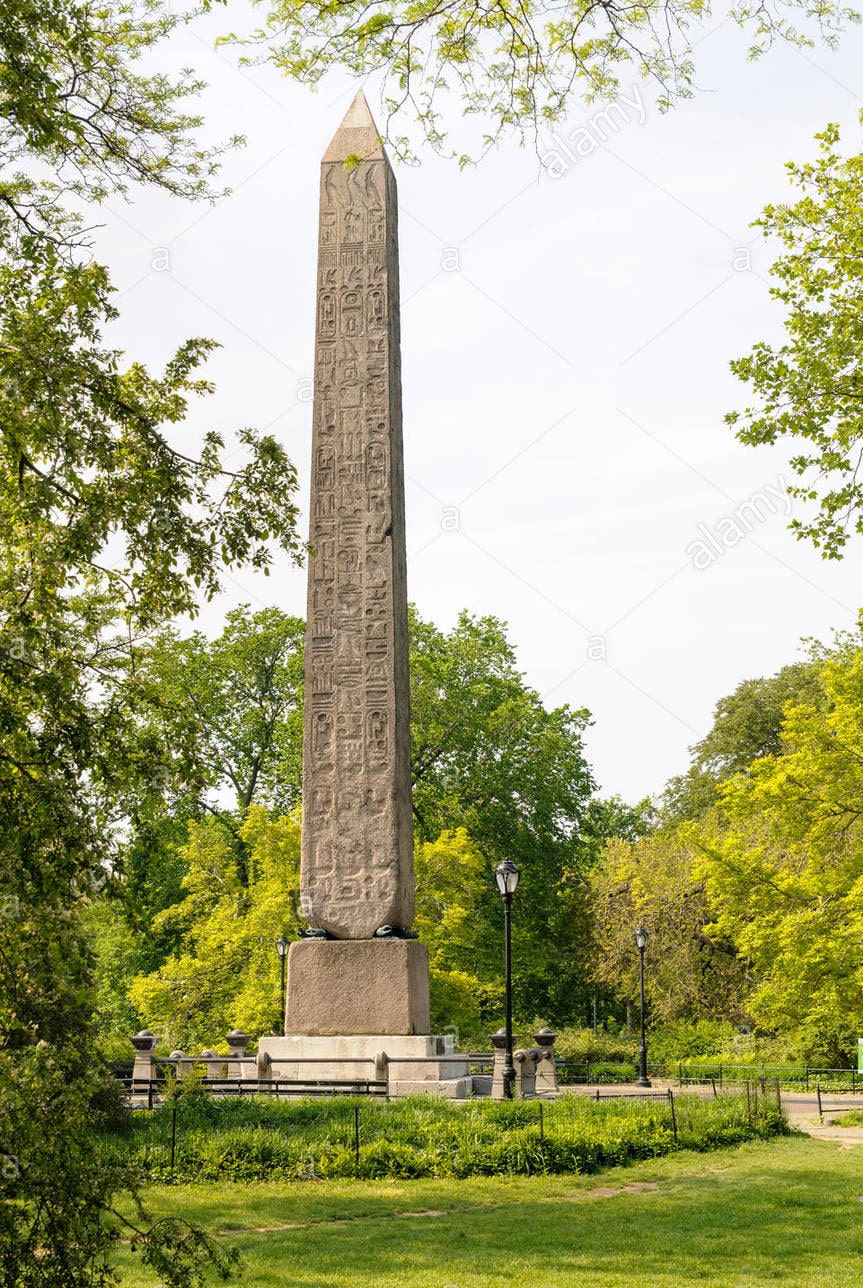 Probably the strangest monument in Central Park is the 71 foot, 244 ton Obelisk, or Cleopatra's Needle. Easily the oldest man made object in the park it is located in what is now a secluded bower directly behind the Metropolitan Museum of Art.
The Obelisk was erected in Heliopolis around 1500 BC and was moved to Alexandria around 12 B.C. by Rome's Augustus Caesar. By then, the lower corners of the stones had been broken off, so the Romans had bronze supports in the form of sea crabs placed under them. (Two of the original crabs are in the Metropolitan Museum of Art; the other two were stolen in Egypt.) There it remained until 1879 when it was shipped to the United States. This was either as a gift of the Khedive of Egypt, who offered it to the U. S. as a token of good faith to help stimulate economic relations between the two countries. Or it was swiped by William H. Vanderbilt against the wishes of the Egyptians. It depends on who you ask.
Even more unlikely than the actual presence of the monument in Central Park is the monumental moving job undertaken to get it here. Stand at the bottom and look up and imagine taking it down, putting it in a ship in 1879, sailing across the ocean and up the Hudson and than moving across town, (The cross town journey alone took more than 4 months!), and then setting it upright again on Greywacke Knoll, its present site. The installation was completed in 1881. This Herculean feat was accomplished by a U.S. Navy engineer, Lieutenant-Commander Henry Honeychurch Gorringe.
Location: East Side drive at 81st Street
The nickname "Cleopatra's Needle" has in fact nothing to do with Cleopatra, but was a self serving tribute to Egypt's Thutmosis III