Yeti, Set, Snow! tells the story of a young girl named Widget, and her friend, Twig, who encounter a yeti named Pascetti and pet cat, Tinsel Kitty, on the first snow day of the winter season. Pascetti, who lives on a mountain top nearby, dislikes the snow. Through songs and snow day activities, Pascetti discovers not only that snow can be fun but also learns the value of friendship.
Nov 12 – Nov 30
Tues – Fri: 10:30AM, 11:30AM
Sat & Sun: 1:00PM
*Friday, Nov 29: 11:00 AM, 1:00, 3:00 PM
Dec 1 – Dec 22
Mon – Fri: 10:30AM, 11:30AM
Sat & Sun: 1:00PM
Dec 23 – Dec 31
Mon – Fri: 11:00AM, 1:00PM, 3:00PM
Sat & Sun: 1:00PM
Jan 4 – Feb 16
Sat & Sun: 1:00PM
Feb 17 – Feb 23
Mon – Sun: 11:00AM, 1:00PM, 3:00PM
Closed: 11/28, 12/24, 12/25, 1/1, 1/2, 1/3
Ticketing Info
Tickets for the Swedish Cottage Marionette Theatre are available here. Ticket purchases help to support free PuppetMobile performances in NYC parks. All ticket sales are final.
Please note: The Swedish Cottage performance schedule is subject to change. In the event of a show cancellation, all ticket holders will be notified via email a minimum of 72 hours in advance and will be offered an exchange or full refund.
About the Cottage
The Swedish Cottage Marionette Theatre was imported to the U.S. in 1876 as Sweden's exhibit for the Centennial Exposition in Philadelphia. The enchanting Swedish architecture and craftsmanship of the structure, suggestive of a model schoolhouse, caught the eye of Frederick Law Olmsted, who brought it to Central Park in 1877.
A traveling marionette company was founded in 1939 and in 1947 the Swedish Cottage became home to the company. In 1973, a permanent theater was constructed inside the Swedish Cottage, designed for marionette performances. Since then, hundreds of thousands of children and families from around the world have enjoyed its original productions.
Location
West 79th Street & West Drive, Central Park | MAP
Walking directions to the Swedish Cottage Marionette Theatre
Birthday Parties, Group Rates & Rentals
The Cottage features a unique party room adjacent to the theater that comes equipped with child-size furniture, making it an ideal spot to host your private party. Group rates are available for schools and non-profit organizations. The Swedish Cottage is an approved vendor of the NYC Department of Education.
Contact
For more information please contact 212-639-1697.
Generous private support is provided by The Weininger Foundation, the Barbro Osher Pro Suecia Foundation, and The Prescott Fund for Children and Youth. In partnership with NYC Parks and Historic House Trust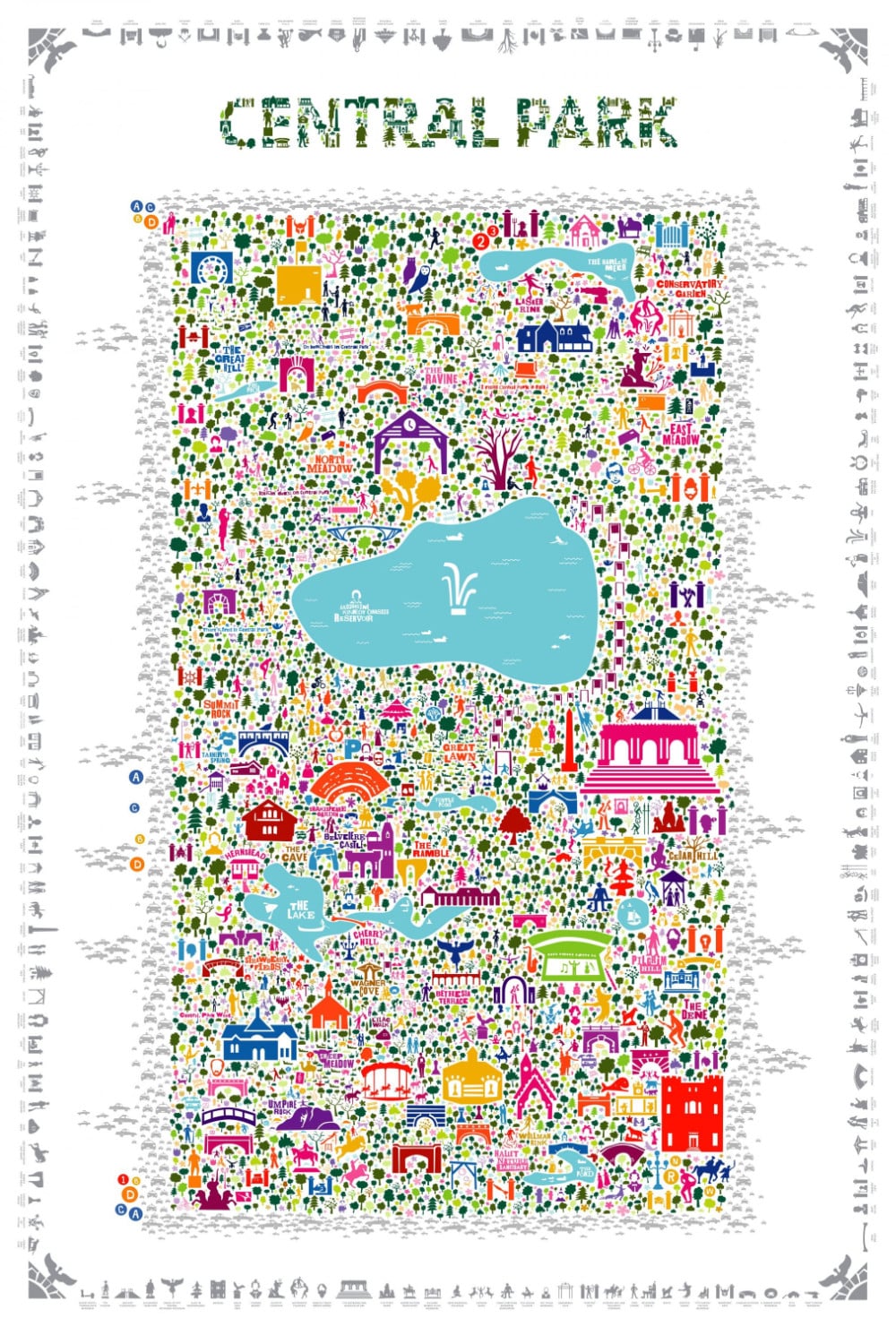 Click image to enlarge
Win a Copy of Iconic Central Park!
Just submit your name and email below and we'll let you know as soon as Iconic Central Park© can be ordered – plus you'll be entered to win a free copy of this amazing poster!
Submit Your Name and Email Below