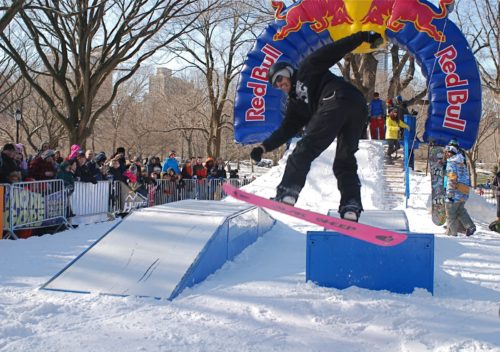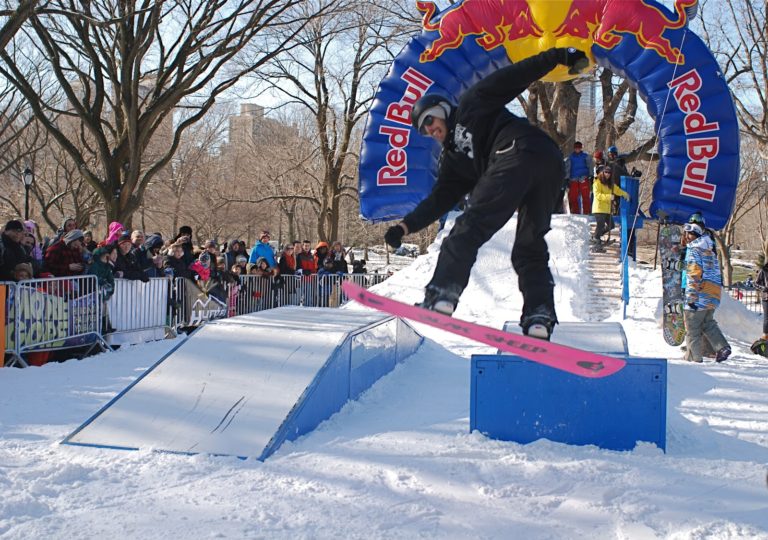 It's not skiing in Davos, but it's the closest thing to it you'll find in NYC! Winter Jam includes ice-skating, sledding, snowboarding, refreshments and a whole lot more – all supported by actual snow-machines! This event is suitable for both adults and children and it's something you don't want to miss if you're spending the last couple of days of January in the city!
The event is free and it also includes skiing and snowboarding lessons.
Saturday, January 27, 2018*
11:00 a.m. to 3:00 p.m.
Central Park, Manhattan – Bandshell Area
Enter at 72nd Street
Free Event for All Ages
Featured Venues
Lake Placid Snow Field
Learn to Ski
Snowshoeing by REI
Sledding
Arctic Golf
Live Ice Sculpting
Taste NY Winter Market/Warming Hut
Participants in the Learn to Ski, Sledding, and Snowshoeing activities must sign a waiver and provide photo identification before participating in any of these activities. The waivers will be provided at the event. Participants under the age of 18 must have a legal guardian present with photo identification to sign the waiver. Waiting lines for the activities are subject to close early.
For more information, please call (212) 360-8213.